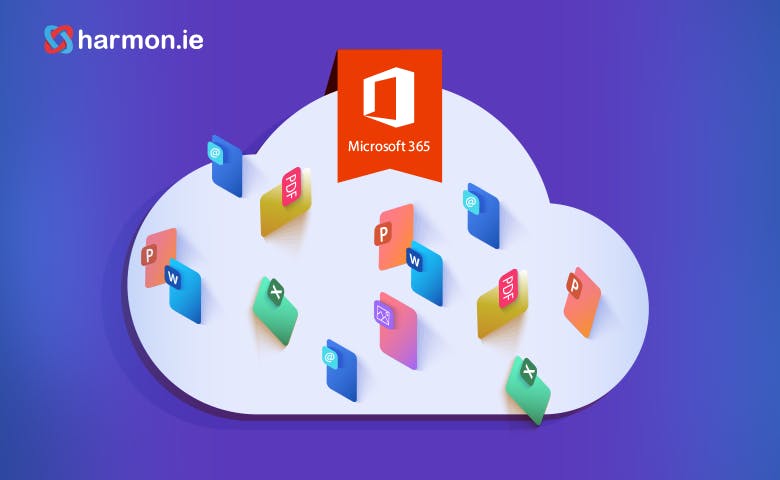 Conquering Information Chaos with Microsoft 365 and harmon.ie
Over the last year, much has been written about remote work, with the bulk of the discussion focusing on the need to bring people together in virtual meetings, using tools like Zoom and Teams. But one aspects of remote work that has been largely overlooked, is the (new) challenge of managing content when workers are geographically dispersed. In a recent report, Gartner noted that "As organizations rapidly scale their remote work capabilities and deploy new technology, IT capacity is increasingly strained. … [they] are still struggling to successfully implement and enforce data governance frameworks. As they accumulate new types of data and rely on fragmented storage systems, they are more exposed to regulatory, ethical, and data security risks." Fragmented storage systems could be as simple as saving email attachments and downloading files to a local hard drive.  In fact, in a recent webinar, The Canadian Department of Education and Social Development (ESDC), reported their employees were doing just that. When lockdown hit, IT at ESDC discovered email inboxes were 'exploding' as employees who were suddenly disconnected from shared drives, were stockpiling important documents in email and on their local drives, leading to endless document versions and… 'information chaos.' Like many organizations, ESDC quickly migrated to Microsoft 365, and that was wildly successful for meetings – with 30,000 employees moving to Teams in just 3 months. To address information chaos, the next step was getting documents in order using the Microsoft 365 tools already in place. But getting document in order with Microsoft 365 is not straightforward because Microsoft 365 includes multiple apps with document repositories. Case in point; Microsoft 365 emails and documents may be stored in Outlook, SharePoint, OneDrive, and even Teams. So, with many workers toiling away from home office 'silos,' where emails and documents actually end up is anyone's guess. The question is, "How can you implement information governance with such a dispersed workforce?" Information governance Enforcing information governance is a problem, in part, because many emails are 'documents of record' that need to be retained for compliance or regulation requirements.  And with Microsoft 365, finding important emails and documents across SharePoint, OneDrive, Teams, and Outlook is a not easy … for remote workers, as well as for information and compliance managers.  So, while Microsoft 365 might be part of the problem, when used together with the new harmon.ie 365, it is also the core of the solution… Because harmon.ie 365 makes it easy to capture, classify, and then discover emails and documents across multiple Microsoft 365 apps; SharePoint, OneDrive, Teams, and Outlook. 
November 2021 | harmon.ie Team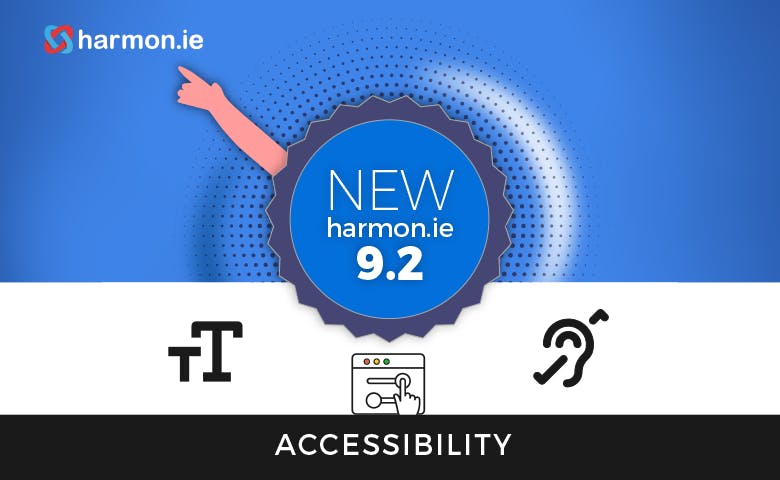 Announcing harmon.ie 9.2 – Microsoft 365 Has Never Been More Accessible
harmon.ie is proud to announce the latest harmon.ie Outlook desktop release – version 9.2. Driven by customer and societal demands, this release adds critical accessibility features. Accessibility opens the world of information to individuals with and without disabilities. Providing better access to content allows a greater variety of workers to contribute to business processes and be productive, regardless of their individual needs. In today's increasingly digital world, accessibility is critical because it means extending information to all people so they can perceive, understand, navigate, and interact with electronic information and be active, contributing members of the digital workplace. As such, version 9.2 includes support for: WCAG 2.1 keyboard JAWS Narration The following sections provide additional detail for each capability. What is WCAG 2.1? Web Content Accessibility Guidelines (WCAG) 2.1 covers a wide range of guidelines for making Web content more accessible. Following these guidelines will make content more accessible to a wider range of people with disabilities, including accommodations for blindness and low vision, deafness and hearing loss, limited movement, speech disabilities, photosensitivity, and combinations of these, and some accommodation for learning disabilities and cognitive limitations; but will not address every user need for people with these disabilities. These guidelines address accessibility of web content on desktops, laptops, tablets, and mobile devices. Following these guidelines will also often make Web content more usable to users in general. WCAG 2.1 standard keyboard support In version 9.2, all product functionality is operable through a keyboard interface according to WCAG 2.1 Section 2.1. JAWS Narration Job Access with Speech (JAWS) is a popular computer screen reader program for Microsoft Windows that allows blind and visually impaired users to read the screen either with a text-to-speech output or by a refreshable Braille display. JAWS is produced by the Blind and Low Vision Group of Freedom Scientific. When entering a command, JAWS declares the command and location on the page. Speech can be stopped with the control key, lines are navigated with the up/down arrow keys, and the tab key moves between links and controls. Specific letter keys on the keyboard can be pressed to navigate to the next or previous element of a specific type, such as text boxes or check boxes. Version 9.2 supports JAWS narration; namely, audio feedback is provided for all keystrokes and command entries. Availability Version 9.2 will be available at the end of November 2021.
November 2021 | harmon.ie Team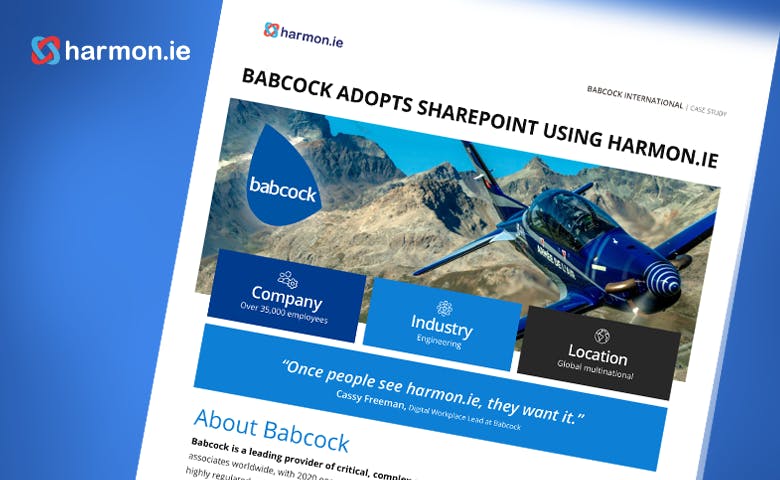 Babcock Case Study
When you are a leading provider of critical, complex engineering services, employing 35,000 associates worldwide, it's easy to understand why IT operations are the business' lifeblood. So, when Babcock hit a wall using shared drives and other repositories for document storage and management, it is obvious why they turned to SharePoint. With 40 terabytes of data and no classification system, finding important emails and documents was a nightmare. SharePoint presented a centralized document management system with an organized methodology for classifying content using metadata. But getting knowledge workers to use SharePoint was not a slam dunk. Changing worker's daily habits of how they stored content was a challenge. Plus, now there was an extra step of adding metadata to content so it could be found later. Which is why Babcock turned to harmon.ie. harmon.ie makes it easy for Babcock information workers to capture and classify emails and documents in SharePoint. Furthermore, harmon.ie makes it easy to upload and classify multiple documents in one operation, and make sure they are checked in so others can view and edit them. But harmon.ie provides more. It also enables Babcock employees to avoid 'document chaos' by empowering them to send document links instead of email attachments, thereby ensuring everyone is working on the same version of the document. And harmon.ie makes it easy to search and find SharePoint content. All this can be done without leaving the familiar confines of Outlook; the place where employees already spend their work time. In the words of Janet Robertson, Digital Workplace Analyst at Babcock International, "harmon.ie gives you that window into SharePoint right from Outlook… it saves me a lot of time… so, it is a really good tool."
October 2021 | harmon.ie Team